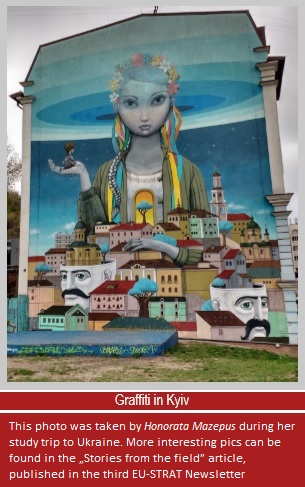 Newsletter / September 2017
We have just released  EU-STRAT's third newsletter!
Highlights include:
"Working togheter on 'medium caliber' goals": Interview with Michał Boni (Member of the European Parliament)
EU-STRAT at work | A look at science policies and international cooperation in the Eastern Neighbourhood
Russian Soft Power: Official Discourses and Less Official Actors
Policy comment | Making Association Agreements with the EU a Modernizing Tool: towards a more focused, developmental and innovative approach
Stories from the field
…and more! 
---
Click here to download the third issue of EU-STRAT's newsletter!
---