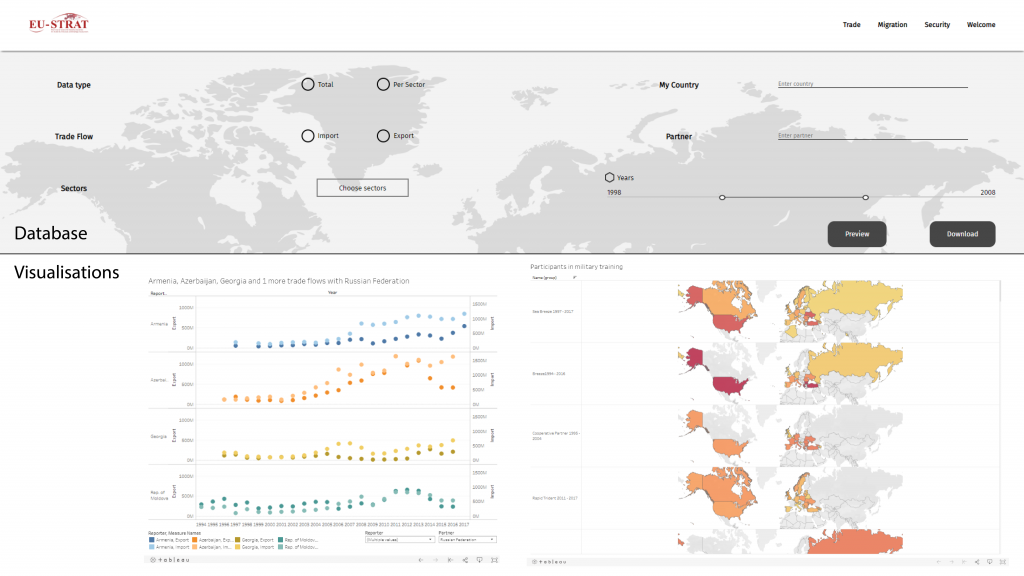 The EU-STRAT database (available here: http://142.93.104.67/main) allows researchers to explore interactive visualizations and extract data on international trade flows, amongst other interdependencies. It combines information from existing sources, and provides uniquely mapped data on international security training.
The primary focus of the database is the Eastern Partnership (EaP) countries: Armenia, Azerbaijan, Georgia, Belarus, Moldova and Ukraine. It furthermore covers their bilateral flows with China, the United States, Turkey, the Russian Federation and EU-28 (individual countries, or as an aggregated group). The data covers: Trade (including Energy), Security, and Migration, from the period of 1991 to 2017, and provided on an annual basis.  
The database has been developed and is maintained by the University of St. Gallen, a EU-STRAT partner institution. As of 2019, the data is available for EU-STRAT related scholarly studies.
---
For the user information to access the data, please contact: Katharina Hoffmann (katharina.hoffmann@unisg.ch).  
---
Further information on the data included:
Trade – Bilateral: contains total trade values with the world, per partner countries and per sector split into two-digit HS code; Individual: contains meta data about countries, set of indices, such as trade openness, and others.
Migration – Bilateral: migrant remittance flow, emigrant and immigrants, migration flow 2000-2015; Individual: migrant stock and remittances.
Security – Bilateral: arms exports and imports; Individual: military expenditure/spending, armed forces personnel, global militarization index and supplementary information.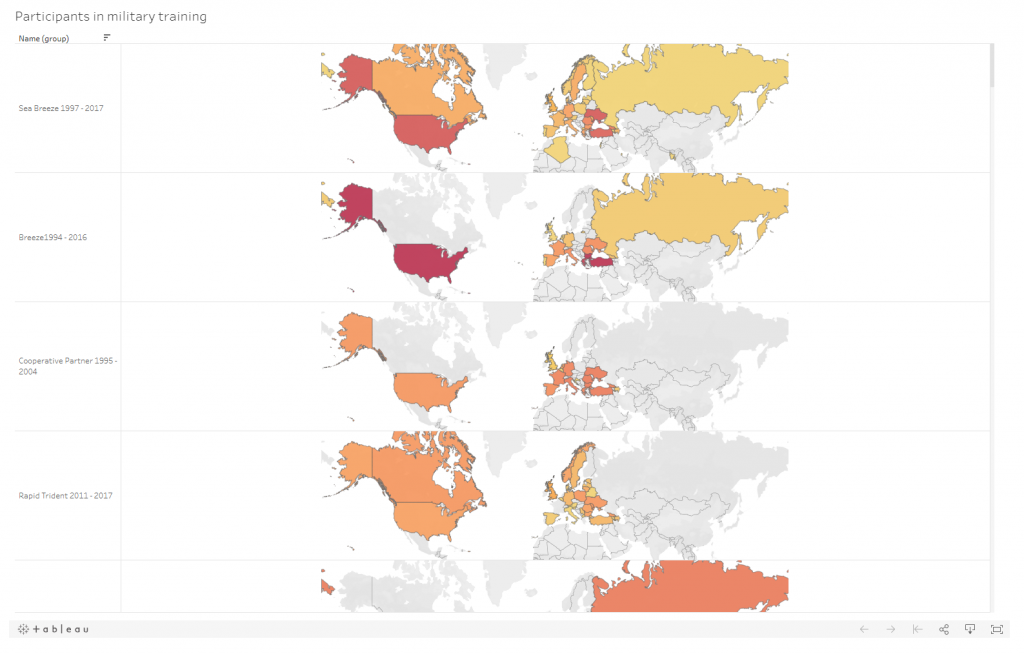 ---
Methodology: APIs and web-scrapping
Data Providers: UN-Comtrade, World Bank, UN DESA, UNPD, Statistics services of EaP countries, SIPRI, Original data collection by EU-STRAT members
Data Format: CSV