"Working together on 'medium caliber' goals": a conversation with Michał Boni (Member of the European Parliament) assessing the Eastern Partnership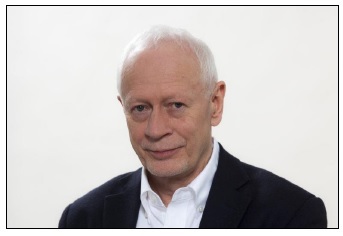 Mr. Boni, what is your assessment of the eight years of the Eastern Partnership (EaP)? Has this project met its key goals or has it failed?
The main goal of the EaP in 2009 was to strengthen relations and cooperation with eastern neighbors of the EU. This is basically one of the EU's key ideas: building a neighborhood through an export of development and peace so that we don't have to import tension and threats. And implementation of that idea, however not perfect, is going well. For example, let's take a look at how the DCFTA has been applied and how the indicators of foreign trade in different EaP countries have changed lately in a positive way. Despite the bad political climate (caused by Russian actions) we can say: We have succeeded! (…)
This interview was conducted by Kamil Całus (Centre for Eastern Studies – OSW) on 29 August 2017 and was included in EU-STRAT Newsletter (Issue 3 / September 2017)
---
(click on the image above or here to download PDF with

full interview

)
---
*** *** ***
"Georgia should consistently knock on the EU's and NATO's doors": an interview with Kakha Gogolashvili (Senior Fellow and Director of EU Studies at the Georgian  foundation for Strategic and International Studies and a member of EU-STRAT's Advisory Board)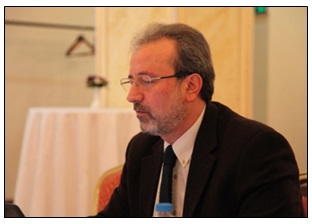 With membership perspective out of the question and the Association Agreements (AAs) and visa liberalization already under implementation, how can the European Union (EU) incentivize Eastern Partnership (EaP) countries?
Membership perspective is the most important thing. It's not being discussed at this stage, but I think that in the future, in the medium term perspective, this question will be raised by governments of the states that have signed and implemented AAs. Societies in Georgia, Moldova and Ukraine are very much awaiting clear indication that they will be taken into the EU.
But what about the EU perspective on this issue?
Well, for the moment, of course the EU is in a relative crisis. There are so many other problems currently in the EU that raising the issue of future enlargement at this moment would be politically damaging for any government in the EU. That is why they are naturally not inclined to enter in such debates. But that does not mean that EU elites have not kept this issue for the future in some way. I mean political and intellectual elites in the member states.  (…)
This interview was conducted by Tadeusz Iwański and Kamil Całus (Centre for Eastern Studies – OSW) during EU-STRAT's midterm conference entitled "The EU and Eastern Partnership Countries: An Inside-Out Analysis and Strategic Assessment" which took place in Vilnius from October 5 to October 6, 2017. It was included in EU-STRAT Newsletter (Issue 4 / January 2018)
---
(click on the image above or here to download PDF with 

full interview

)
---
*** *** ***
"Because of our own government failing to deliver, Moldova does not deserve an EU membership perspective": an interview with Dumitru Alaiba (Program Director at the CPR Moldova, and former Head of the Moldovan Prime Minister's Economic Council Secretariat (2013-16) – an initiative supported by the European Bank for Reconstruction and Development.)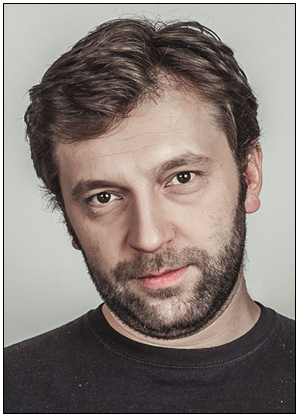 We are approaching the tenth anniversary of the Eastern Partnership (EaP) initiative. How would you assess these ten years for Moldova?

It is a good initiative, despite its criticism. The EaP was the instrument that intensified the dialogue between the EU and Moldova. In the end, it brought the Moldovan people tangible benefits, such as the right to travel freely to the EU, thanks to visa liberalization – something unimaginable a decade ago. The Association Agreement (AA) and DCFTA are a major opportunity to transform our country and bring it closer to EU standards. We saw progress in the reforms when the authorities were striving to achieve certain benchmarks like the AA or visa liberalization, when they felt the pressure. But now we are witnessing a roll-back. As long as the politicians had these incentives, they had to 'behave', or to at least 'tick all the boxes', if not do reforms in reality. They never wanted true reform, but were careful to at least keep the appearance of their pro-Western and pro-European orientation. Now, when Moldova already has these 'carrots', the elites simply revert to their old ways, because they believe that what was obtained is actually irreversible. I would say that we have missed a good moment to push harder and the 'positive pressure' on these countries is now lacking. Today we are again (as back in 2000's) at the point where society is infected with fear, and attacks on civil society happen more and more often. Its members are being persecuted and denigrated. This is not because of the EaP, this is in spite of it.
Even just five years ago, the EaP looked much more optimistic than now. There were a lot of expectations, hopes and praises; there were a lot of positive assessments of the reform process the EaP was promoting. Moldova was considered to be the pioneer, the frontrunner, a country which, among other states in the region – had "the highest mark for deep and sustainable democracy" (EaP index 2013). Today, in 2018, it's impossible to even imagine someone saying something similar to this about Moldova. Our country failed to live up to the expectations and hopes that were put on it. Authorities are trying to mimic the success, but it's simply not there. We are making huge steps backwards.
This interview was conducted by Kamil Całus (Centre for Eastern Studies – OSW) on 30 June 2018
---
(click on the image above or here to download PDF with 

full interview

)
---
*** *** ***
"The EU needs to have a principled position towards tangible deliverables": an interview with Mihai Popsoi (Vice President of Moldova's Action and Solidarity Party (PAS)).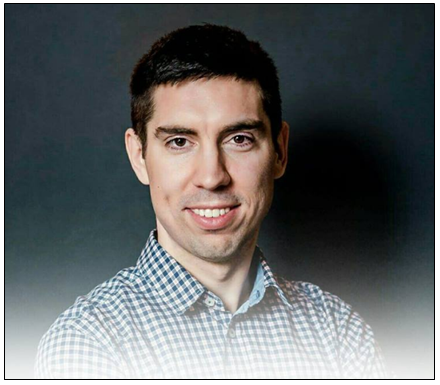 What could the EU do to reinforce the internal drivers of change in Moldova?
The main internal drivers of change are the civil society groups and the opposition parties. Since the EU cannot support opposition parties, as this would be considered interference in Moldova's political affairs, the EU can at least try to ensure that basic democratic standards are being respected and that there is a level playing field for all political actors. Yet, the EU can and should do a lot more to support civil society, particularly independent media and local civic activists, because they are the backbone of a democratic society. Also, promoting the EU's image and its generous support for Moldova is highly advisable.
This interview was conducted by Kamil Całus (Centre for Eastern Studies – OSW) on 10 July 2018
---
(click here to
read

the full interview)
---
*** *** ***
---
All interviews on this website were conducted as a part of the
EU-STRAT research project.
---