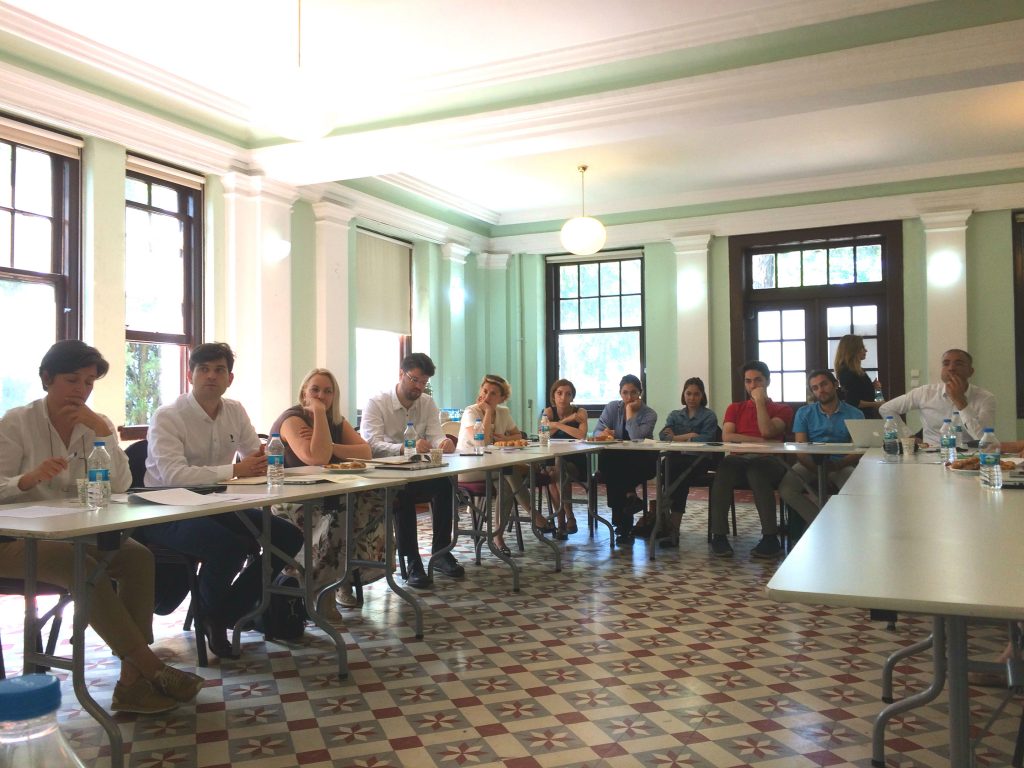 On 8 June 2018, a EU-STRAT workshop organised by the University of St. Gallen and a Turkish partner, the Bogazici University, took place in Istanbul.
About 15 participants from Armenia, Georgia, Azerbaijan, Ukraine, Belarus, Turkey as well as Norway and Switzerland came together to share their view on diverging lines in research on the Eastern part of the Black Sea region, which includes Turkey alongside the above mentioned post-Soviet states. The endeavour was part of EU-STRAT´s engagement with the question of how scientific cooperation may bring European and local actors closer.
This EU-STRAT workshop reflected on persisting diverging lines in research approaches, concepts and in the assessment of results. The workshop participants discussed critically how international funding schemes influence the research topics, privilege experienced partners, are sometimes vulnerable to political tensions between partners, but are nevertheless important resources to increase knowledge and mutual understanding of developments in the countries of interest.